Baking and Decorating Tips
Below are some delicious tips and tricks to help make your National Cupcake Day™ a success! Have fun!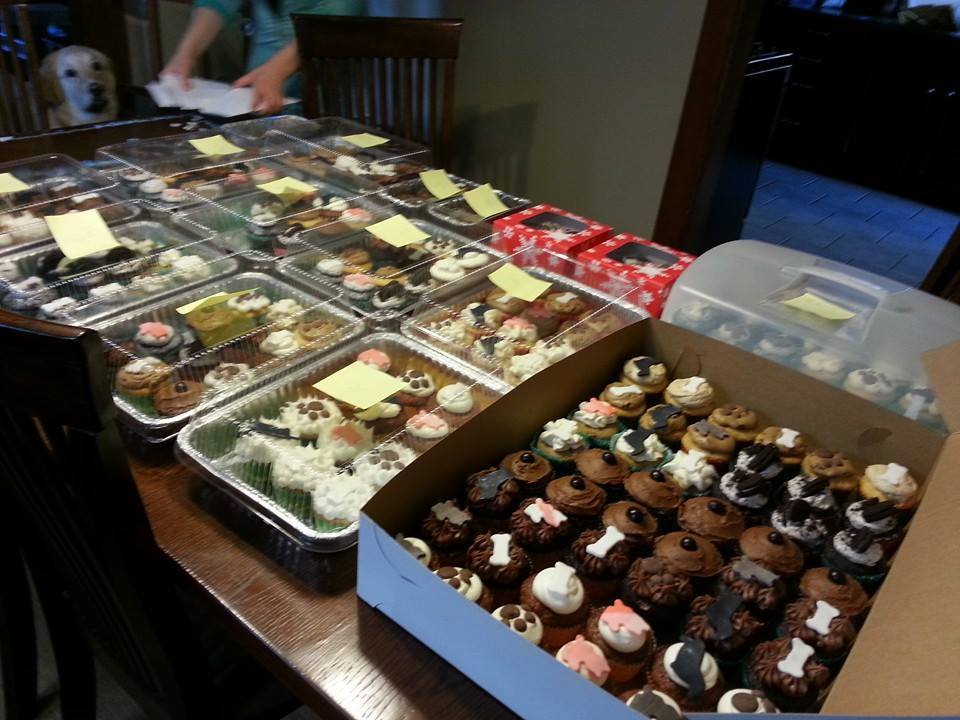 Baking Tips
Ensure all ingredients are at room temperature (eggs, butter, milk, buttermilk).
Weighing ingredients on a digital scale is the most accurate way of measuring.
Cream butter and sugar until very pale and fluffy this will take approximately 5 minutes.
"Eggs" typically means grade "A" large eggs. Please consider using SPCA Certified eggs.
Whisk dry ingredients together before adding to wet ingredients.
Always start with dry ingredients when alternating with wet ingredients (3 dry additions, 2 wet).
Don't over mix once dry ingredients are added. Mix on low speed until incorporated.
Always wait for the oven to reach the correct temperature before baking.
Use the middle rack in your oven and rotate your cupcakes or cakes halfway through baking.
Remove cupcakes from pan immediately after baking and place on a wire rack.
Decorating Tips
Always stir your frosting until it's soft and fluffy before using it.
Make sure your cupcakes are cool before icing them.
Use food colouring sparingly! Start with a drop and add more until you have the desired colour.
If you don't have piping bags you can use Ziploc bags instead. Use scissors to snip off a small V-shape (to imitate a leaf tip), M-shape (to imitate a star tip) or plain cut from the corner.
A small offset spatula (available at baking supply stores) is a handy tool for spreading icing on cupcakes. If you can't find one then a regular knife can be substituted.
To make multi-coloured fur for cute animal cupcakes, hold your piping bag (or Ziploc bag) open and spread a thick line of each of 2 colours of frosting up opposite sides of the bag. Fill the bag down the centre with a third colour (if using).
Use thin chocolate wafer cookies for dog ears they can be cut to shape with a serrated knife. Use a gentle sawing motion, taking care not to crack or crush the cookie.
Use jelly beans, M&M's, mini chocolate chips and marshmallows for eyes and noses.
Semisoft and pliable candies such as tootsie rolls, caramels and starbursts can be moulded, rolled and cut into tongues and ears.
Rolled fondant (available at baking supply stores) can be rolled thin and cut into shapes with small cookie cutters (e.g. dog bone, animal shapes). Let them dry overnight and place on your buttercream covered cupcake.
Visit our Pinterest page for more inspiration.